Two bedrooms unfurnished renovated Terrace house located at Oroklini with beautiful hill and sea views. Oroklini situated between the areas of Larnaca and Dekhelia, along the south coast of Cyprus app...
Three bedroom terrace house located at Town Centre in Larnaca.Town Centre is a few minutes drive to the popular Phinikoudes beach and the Marina, offering easy access to schools, supermarkets, shops a...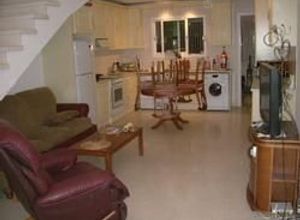 Three bedroom furnished house locate at Livadia area. Livadia is, north of Larnaca, approximately 10 minutes drive to the centre of Larnaca, with every easy access to the Larnaca - Nicosia highway and...